If you have multiple bank accounts, you probably cannot easily determine the total amount of your funds across all your accounts. Our app solves this problem.
Fund accounting in the app
In this section, you can manage information about:
Bank accounts and cards
Brokerage accounts
Currencies
Cash
Crypto accounts
Gold accounts
Other cash equivalents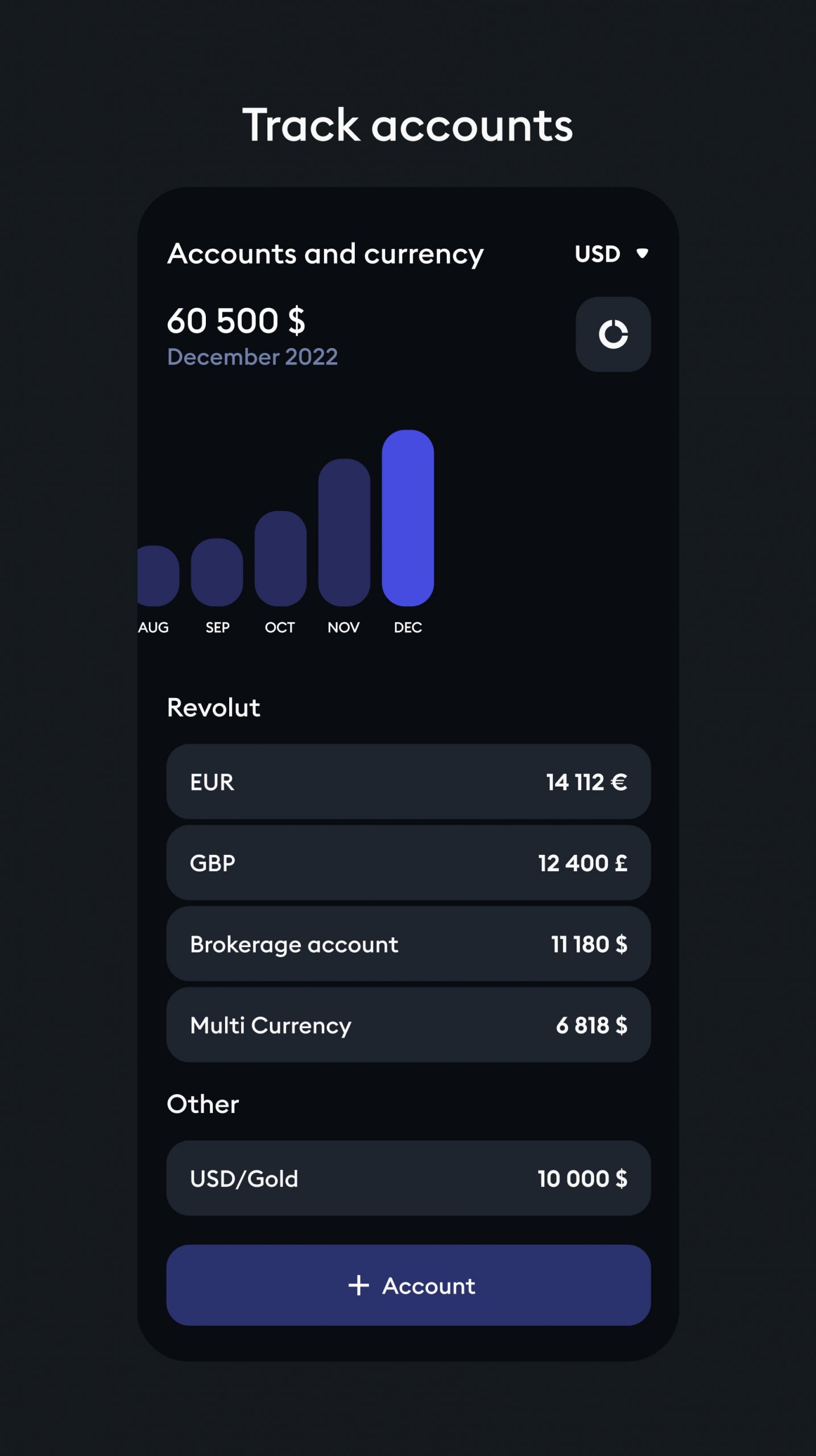 The main screen of the "Accounts" section displays a graph by month, showing the sum of all balances at the end of each month. Below the graph are the accounts that existed and participated in the calculations during that month.
Clicking on the chart will show the total balance of all your currencies for the selected month.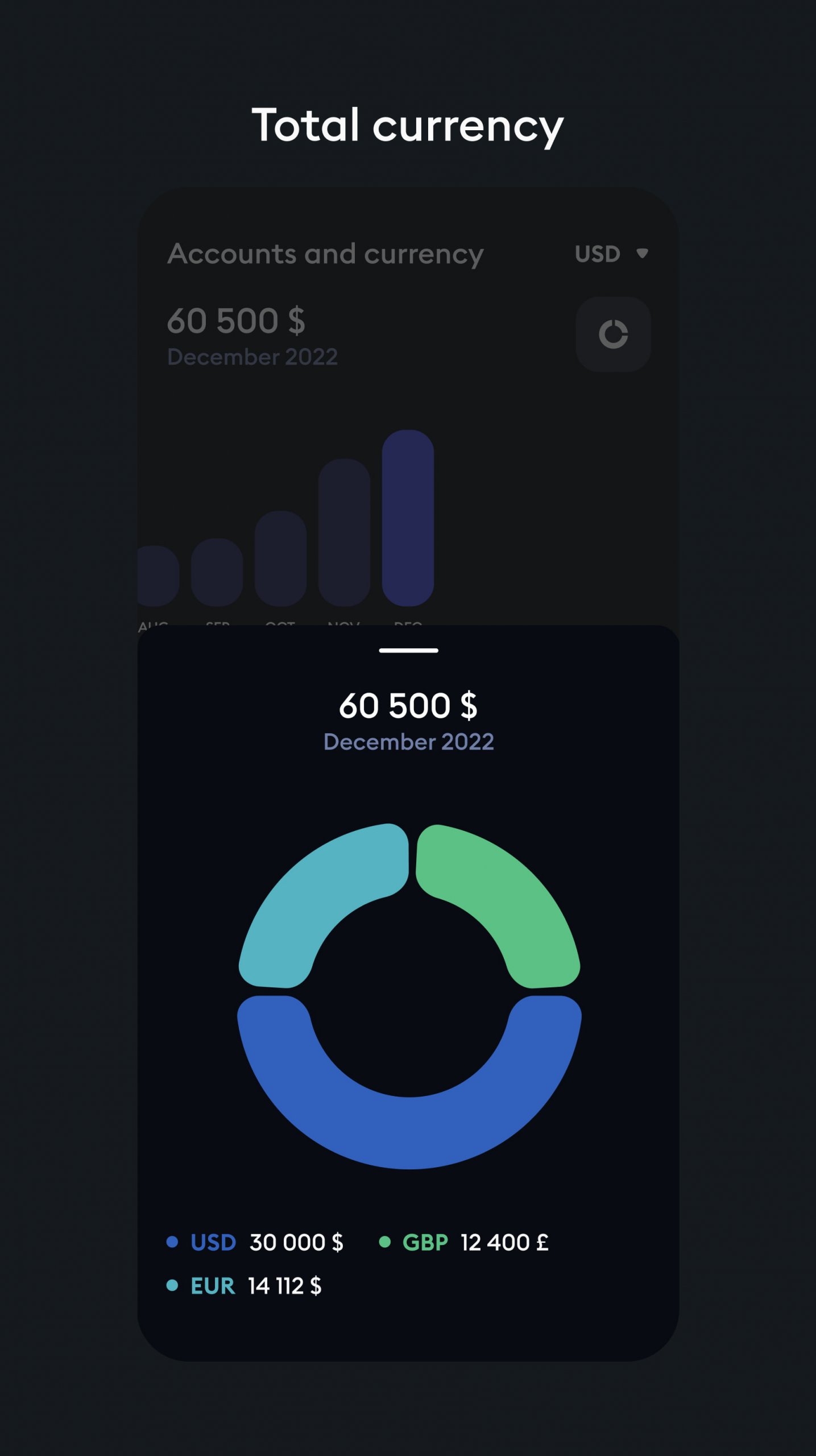 History of balance and progress timeline
The app remembers your balance sheet history and displays it in interactive charts, allowing you to see how much you had and gained in funds at different times. This is a very convenient feature when tracking your progress.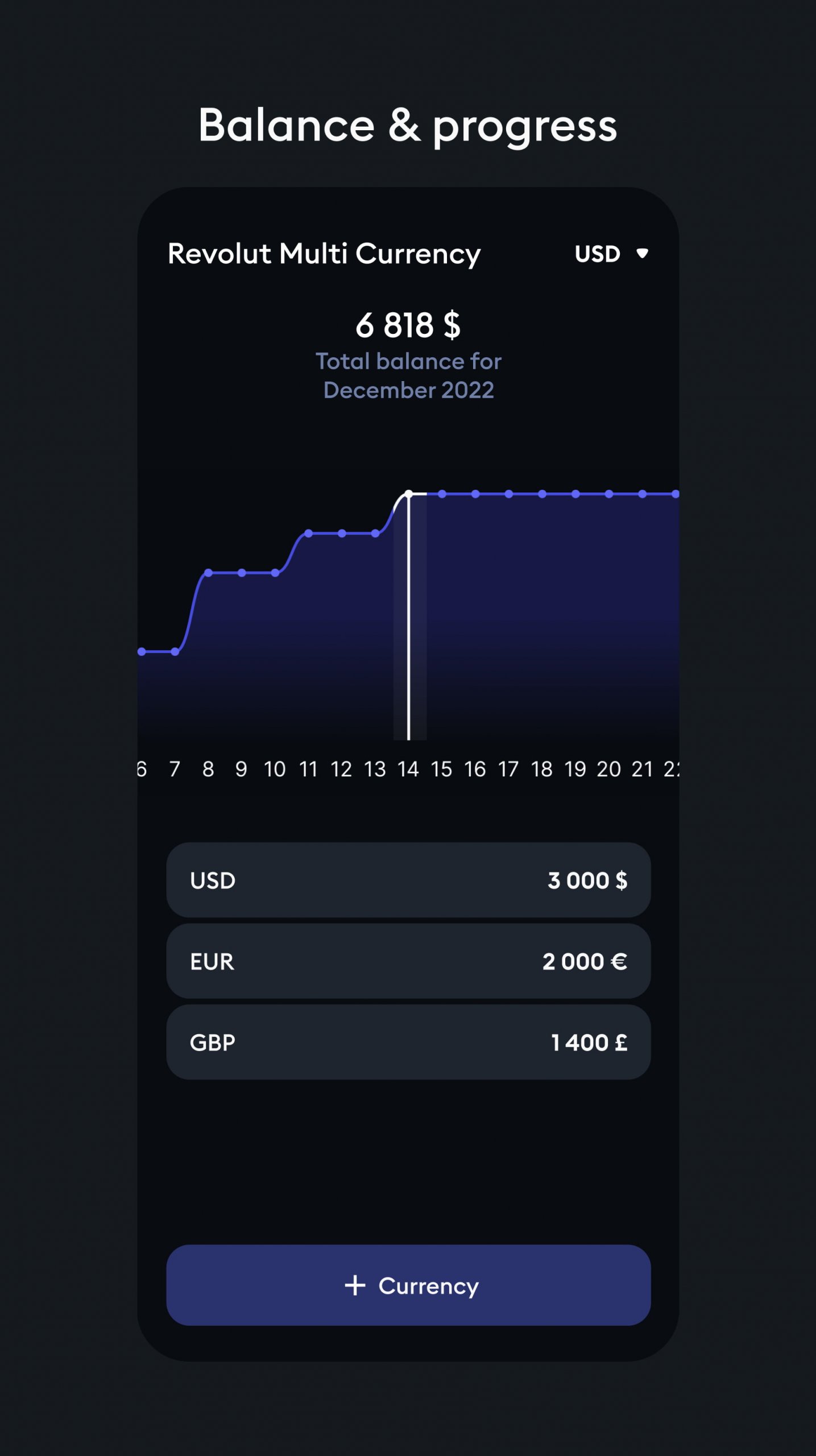 The screen displays a chart of the selected month by day, showing the sum of all balances at the end of each day. It also shows the currencies of the accounts that participated in the calculations.
Different currencies
The app allows you to create multi-currency accounts and store different currencies in a single account. For the home screen and charts, all currencies are converted to the currency selected for display at the top of the screen.
Selected currencies and exchange rates
For convenience, you can mark a currency as a favorite, which allows you to quickly select it from the list of 170 currencies. The current exchange rate is also available on the currency selection screen.